Market Momentum: A High-Stakes Game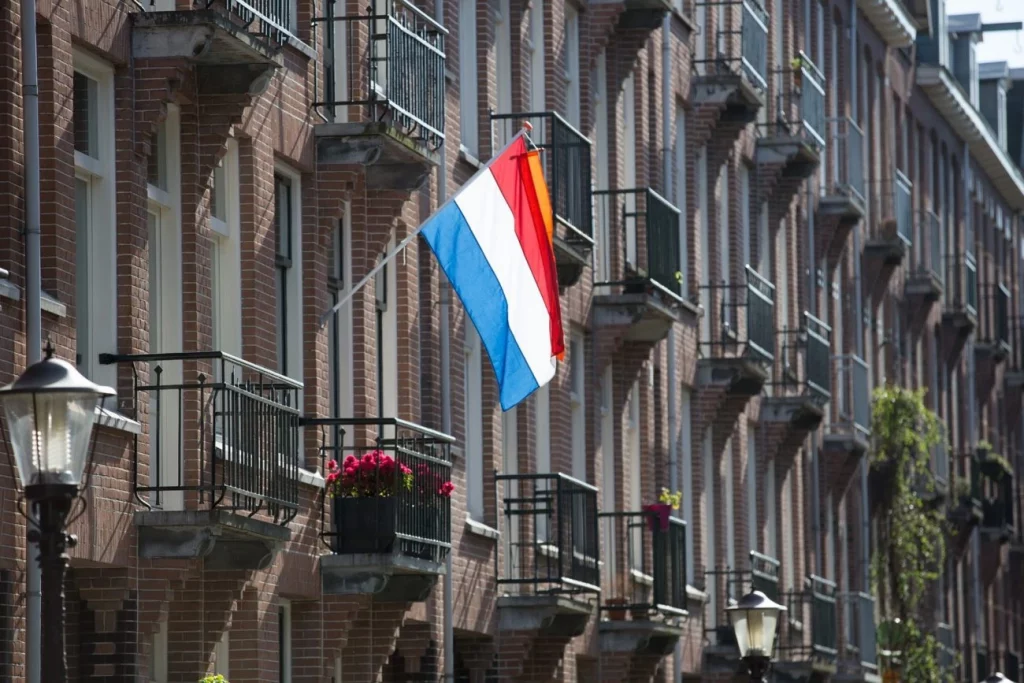 The Netherlands legalized online gambling in 2021, opening up the market for licensed and regulated operators. Prior to 2021, only land-based casinos and the state lottery were legal. So the online market is rapidly expanding. Factors driving growth include increasing consumer acceptance of online betting, a rapidly developing mobile market, and continued expansion of licensed operators. The Netherlands is also seen as an attractive regulated market due to its strong economy and high average income.
The Dutch online gambling market is on a winning streak, with projections indicating a 7.99% growth from 2023 to 2027. By 2027, the market volume is expected to hit a staggering €1,368 million. The online sports betting segment alone is set to reach a market volume of €459.4 million in 2023.
Key Market Data
Projected growth rate: 7.99% (2023-2027)
Market volume by 2027: €1,368 million
Online sports betting segment in 2023: €459.4 million
Regulatory Milestones: A Double-Edged Sword
After a decade-long journey filled with delays and revisions, the Dutch Remote Gambling Act (KOA) was finally enacted in April 2021. The Dutch national regulator, De Kansspelautoriteit (KSA), has since outlined a series of penalties and tighter rules against unlicensed operators. The regulatory landscape is still evolving, posing challenges for European betting operators to keep up with compliance requirements, including stringent Know Your Customer (KYC) checks.
Regulatory Highlights
KOA enacted in April 2021
KSA outlines penalties and tighter rules
Evolving compliance requirements, including KYC checks
Quick Adoption: Players Go Legal
The KSA aimed for an 80% channelization rate within three years, but the market has already exceeded that goal, reaching an 85% rate within just 12 months. This rapid adoption indicates that the majority of players are now betting with legal operators.
Adoption Metrics
Initial KSA goal: 80% channelization rate in 3 years
Current rate: 85% in 12 months
The Challenges: Compliance and Competition
Operators face a myriad of challenges, from slow market development and evolving regulations to risks of fraud and underage gambling. The market is becoming increasingly competitive, requiring operators to differentiate their offerings and invest in marketing. Failure to comply with regulations can result in hefty fines, with unlicensed operators facing penalties of up to 4% of their annual turnover.
Risk Factors
Slow market development
Evolving regulations
Risks of fraud and underage gambling
Increasing competition
The Government's Cut: Where Does the Money Go?
While the Dutch government has not yet earmarked the revenue generated from online gambling for specific social programs, it is expected to fund public services, infrastructure projects, and social welfare programs.
Revenue Allocation
Public services
Infrastructure projects
Social welfare programs
The Road Ahead: Increased Oversight and International Comparisons
The Dutch government plans to empower the Gambling Commission with increased powers for disruption and enforcement activities. This includes the ability to pursue court orders to take down or block access to illegal gambling sites, further tightening the noose on non-compliant operators. Additionally, the Dutch market is looking to align itself with other regulated markets in Europe, such as the UK, to adopt best practices.
Future Developments
Increased powers for the Gambling Commission
Court orders against illegal sites
Alignment with other European markets
The Shape of Things to Come
The Dutch online gambling market presents a lucrative but challenging landscape. As the industry continues to grow, both operators and regulators will need to adapt quickly to ensure a safe and profitable environment. With the stakes this high, the game is far from over, and the next few years will be critical in shaping the future of online gambling in the Netherlands.
Key Takeaways
Rapid market growth but evolving regulatory landscape
Quick adoption by players but increasing challenges for operators
Government revenue expected to fund public services
Future holds increased oversight and potential alignment with other European markets
The Dutch online gambling market is at a pivotal juncture, and the actions taken by both operators and regulators in the coming years will define its long-term success or failure.
Go back to news