Chile is on the verge of a significant shift in its gambling landscape. A draft law presented in March 2022 aims to regulate online gambling, a move that could reshape the industry and bring in substantial tax revenues. The proposal is currently under discussion in the Economy Commission of the Chilean Chamber of Deputies.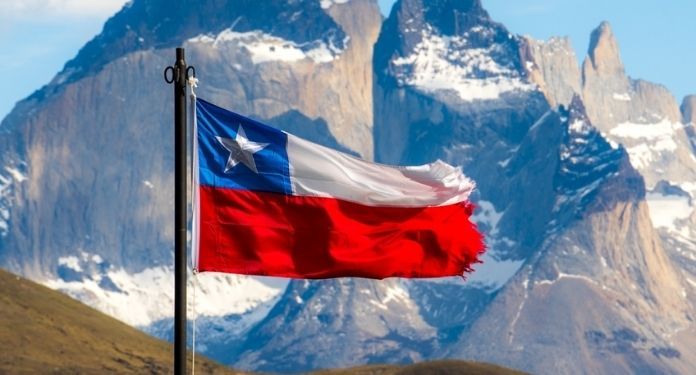 The Regulatory Framework
The draft law seeks to provide a structured environment for online gambling, focusing on player safety and increased tax revenues. Companies incorporated in Chile could obtain a general license for five years, renewable, or a temporary license for six months, non-renewable. The operators will have to pay 20% GGR taxes, according to the current legislative plans.
The Current Landscape
While Chile boasts a well-regulated land-based gambling industry, online gambling remains a gray area. The country has taken steps towards online gambling since 2008, allowing Chileans to enjoy online lottery games and some forms of online sports betting. According to the Asociación Chilena de Casinos de Juego (ACCJ), digital platforms that do not comply with the law move between 130 and 170 million dollars in bets per year.
Public and Private Stakeholders
The Superintendency of Gaming Casinos is the authority responsible for regulating the gambling industry in Chile. The draft law aims to protect licensed operators from gray market activities and ensure a legal and fiscal framework that equates both land-based and online activities. Legally operating casinos contribute millions to the state, generate tens of thousands of direct jobs, and represent up to 40% of the budgets of the regions where they are located.
Chilean approach compared to the rest of Latin America
Here's a high-level overview of how Chile's approach to regulating online gambling compares to other Latin American countries:
Chile has a prohibitionist approach – most forms of online gambling are banned. The only exceptions are state-owned lottery and sports betting options.
This makes Chile's regulations some of the strictest in Latin America. Countries like Mexico, Colombia, and Argentina have legalized and regulated online gambling to varying degrees.
Other major countries like Brazil also prohibit most forms of online gambling, similar to Chile. However, there is a thriving unregulated black market for gambling in Brazil.
Enforcing gambling prohibition is a challenge across Latin America due to the prevalence of unlicensed sites. Chile faces the same issues of ensuring ISPs block illegal sites.
High smartphone and internet penetration rates in Chile provide opportunities if online gambling regulation is relaxed in the future. The potential market is large.
Religion is an important factor – Chile has higher Catholic population rates than other Latin American countries which shapes cultural views on gambling.
Chile's upper-middle income economy also differs from some other LATAM markets. Regulatory models from Europe/North America may be more applicable if Chile opens up.
Chile is currently one of the strictest countries in Latin America on online gambling but faces enforcement challenges. If internet gambling is legalized in the future, Chile's demographics and economy provide opportunities to develop a well-regulated market.
Possible economic impacts
Here are some potential additional economic impacts if Chile introduces regulation for online gambling:
Job creation in the domestic gambling industry – regulated online gambling operators would need to hire staff for customer support, marketing, IT and compliance roles based in Chile. This could create thousands of technology and service jobs.
Boosting tourism revenue – legalizing online casinos could make Chile more attractive for casino tourism once regulations allow. This tourism revenue helps hospitality businesses.
Increased tax revenue from licensing fees – the state could earn direct revenue from operator license and application fees. Ongoing license renewals also create revenue.
Taxes on gambling profits – operators with legal status can be taxed on profits earned from Chilean customers. With a mature market, tens of millions in tax could be realized.
Advertising spending – licensed sites will spend on marketing and advertising, providing revenue for Chilean media and advertising agencies.
Reduced illegal gambling – regulation provides a safer alternative to the black market, gradually reducing reliance on unlicensed sites. This benefits public health and order.
Overall the economic impacts would be positive, especially in job creation, tourism and taxes. But responsible regulation is required to manage problem gambling risks and ensure the black market is curtailed.
The Road Ahead
The Chilean government is keen on legalizing online gambling, recognizing the potential economic benefits. If the draft law is approved, it could set a precedent for other Latin American countries contemplating similar moves. Chile is the first Latin American country to deploy 5G telecommunications networks, reaching 90% of the population. There are approximately 25 million mobile phone connections across the country. The move to regulate online gambling in Chile comes at a time when the industry is gaining momentum globally. With the potential for increased tax revenues and job creation, the draft law could mark a new era for gambling in Chile.
Go back to news