Canadian Google Pay Casinos integrate Google Pay, one of the leading digital wallet platforms developed by the tech giant Google. Google Pay Casinos not only simplify the procedure of funding your casino account, but they also add an element of security to your transactions. In our list of Google Pay Casinos in Canada 2023, we have included casinos that are worth considering if you wish to use the Google Pay service. What's more, we will talk about Google Pay features and give reviews on best Google Pay casinos.
Brief History of Google Pay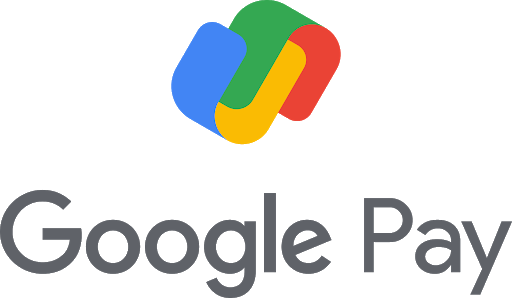 ogle Pay, established in 2018, is the result of a fusion between two formerly separate payment services from Google – Google Wallet and Android Pay. Designed to unify and streamline Google's payment services, Google Pay enabled users to make payments online, in physical stores, and across various Google products. From its initial stages, the platform was designed with simplicity, speed, and security at its core, offering an easy-to-use interface and advanced security measures.
Google Pay also operates in Canada, allowing users to execute in-store purchases with simplicity. The platform also supports payments made through smartwatches, online platforms, and various applications, creating a flexible payment solution. Of course, such payments can be made at online casinos.
Currently, Google Pay is supported by 126 Canadian banks, including Royal Bank of Canada, Scotiabank, CIBC, National Bank of Canada, Bank of Montreal, Equitable Bank.
For Google Pay in Canada, it is very important to know which cards are supported by which banks. You can find a full list of Canadian banks with Google Pay and the cards they accept by visiting Google supported payment methods in Canada page.
Detailed Features of Google Pay Casinos
In an era marked by a preference for speed, convenience, and simplicity, Google Pay Casinos perfectly encapsulate these values in their operations. Such casinos work by accepting deposits through the Google Pay platform, making the funding process quick and convenient.
All of the casinos mentioned in our analysis operate with licenses issued by iGaming Ontario (iGO) and the Alcohol and Gaming Commission of Ontario (AGCO).
We will examine Google Pay's usage in Canadian casinos in the following sections.
Quick Registration at Google Pay Casinos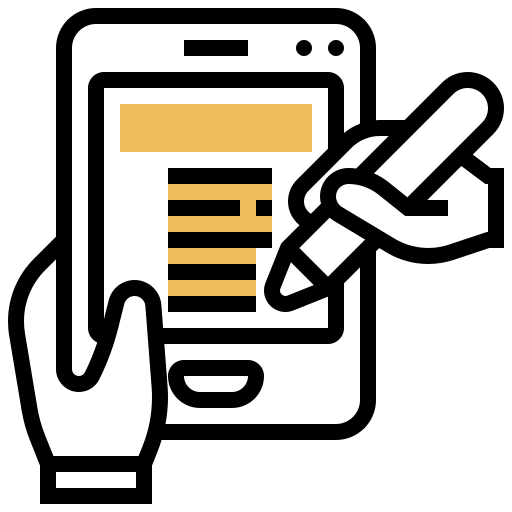 With the simplicity of this process, your casino account can be set up and ready to go in a matter of minutes. Waiting for verification of your documents is the only place where you can waste your time a bit. Here's how it works:
Locate the "Sign Up" or "Register" button. This is usually the first step towards creating a new account on an online casino platform. The button is often conspicuously displayed on the homepage, ensuring easy visibility and access for new users.
Fill out the registration form. The form is designed to collect essential personal information needed to set up your casino account. You will typically be asked to enter details such as your full name, residential address, date of birth, and a valid email address. At this stage, you may also need to create a unique username and password for your account.
Verify your account. Upon successful completion and submission of the registration form, you will need to verify your identity before accessing the deposit page and promotions. To undergo verification, an individual must provide a valid government-issued ID card, driving license, or passport.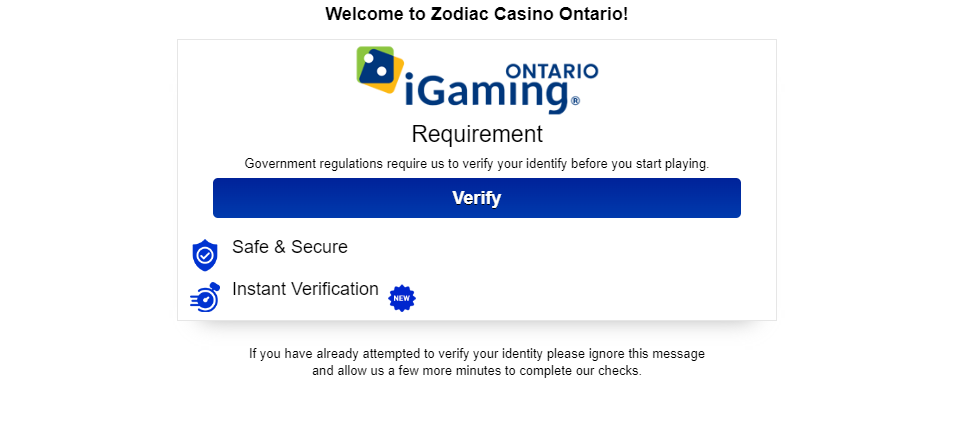 It's worth mentioning that the steps might slightly vary from one casino to another, but the process remains fundamentally the same.
A Step-by-step Guide on How to Use Google Pay in Online Casinos
As soon as you have registered and verified your identity at the online casino, the next logical step is to make a deposit using Google Pay. For your convenience, we have prepared the following guide:
Set Up a Google Pay Account. Before you can use Google Pay at an online casino, you need to set up a Google Pay account. This requires a Google account and a device running Android Lollipop 5.0 or later.
Link a Payment Method. Next, you'll need to link a payment method to your Google Pay account. This can be a debit card, credit card, or bank account. Simply open the Google Pay app, tap "Payment" at the bottom of the screen, and follow the prompts to add your payment method.
Log in at Google Pay Casino. Once your Google Pay account is set up, you can continue at the casino where you just registered, or log in into it.
Make a Deposit. Head over to the casino's deposit page, select Google Pay as your deposit method, and enter the amount you want to deposit. You'll then be asked to confirm the transaction on your phone, and the funds will be instantly credited to your casino account.
Start Playing. Once your deposit has been made, you're ready to start playing. You can use your funds to play any of the casino's games, and any winnings will be added to your casino balance.
Withdrawals with Google Pay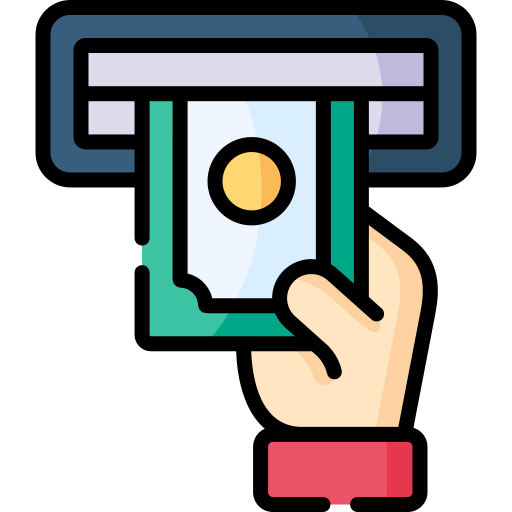 Despite the range of conveniences that Google Pay Casinos bring to the table, there is one notable limitation that players should be aware of — Google Pay is currently unavailable for withdrawals. Therefore, players must rely on alternative methods to cash out their winnings. The list of alternative options in Canadian casinos typically includes bank transfers, Interac, MuchBetter, ecoPayz, eCheck and mostly credit and debit card withdrawals.
Each of these withdrawal methods comes with its own set of terms and conditions, such as processing times, fees, and withdrawal limits. For instance, bank transfers can take anywhere from 3 to 5 business days to process, while e-wallet withdrawals are usually instant or take up to 24 hours. Additionally, some casinos may impose a service fee on certain withdrawal methods.
Google Pay Security Measures
When it comes to online gaming, the importance of security cannot be overstated. Players need assurance that their financial information is secure, and their online transactions are protected from potential cyber threats. Google Pay Casinos step up to the plate in this regard by employing strong security measures:
Advanced encryption technology. Through this, all transaction data transmitted between the player's device and the casino's server is encrypted, ensuring it remains confidential and impervious to third-party interception.
Unique process known as tokenization. Here your card number is replaced with a one-time code for each transaction. This means that even in the unlikely event of a security breach, your card details will remain concealed from the potential hackers.
Multi-tier authentication process. This process typically requires the user to validate their identity through multiple channels before a transaction is approved. This not only protects the user's financial information but also adds an extra layer of security that discourages potential fraudulent activities.
User Experience at Google Pay Casinos
User experience is at the heart of any online casino's success, and Canadian Google Pay casinos have managed to leave a pretty positive mark here. The overall simplicity and security that come with using Google Pay for deposits have proven very appealing among players.
In addition, Google Pay allows users to add multiple cards to their digital wallet, providing flexibility and freedom in terms of the source of funds.
However, it's important to note that not all online casinos and devices support Google Pay. The current inability to process withdrawals via Google Pay is another factor that might not sit well with some players.
Pros and Cons of Using Google Pay at Online Casinos
Like any other technology, Google Pay has its own set of advantages and disadvantages. Here's a quick rundown:
Pros
No need to input card information each time.
Instant deposits
High security with encryption technologies and multi-factor authentication
Opportunity to link multiple cards to Google Pay account
Cons
Google Pay currently doesn't support withdrawals from casino accounts
Not all online casinos in Canada accept Google Pay as a payment option
Top 5 Recommended Google Pay Casinos in Canada
In our selection of five best casinos that accept Google Pay, we've included the following: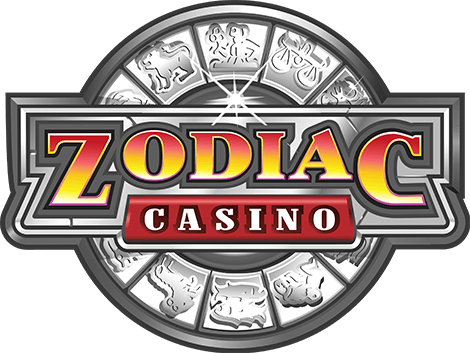 Zodiac Casino presents exclusive slot titles and progressive slots featuring a current $1M jackpot. Google Pay is listed among the available deposit methods. The game assortment, primarily from Microgaming, comprises under 500 slot options, including Canada-specific titles like Mega Moolah and Immortal Romance Maple Moolah. New players can access a welcome bonus, with 80 extra opportunities and additional deposit match bonuses. Playthrough requirements for the first two deposits are 200x, while wagering requirements for the following three deposits are 30x. A VIP Club is present for point accumulation and jackpot access. The casino, however, does not host many well-known game providers and lacks efficient game filters.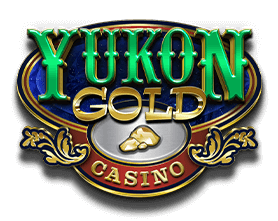 Yukon Gold Casino features slots with jackpots exceeding $8M and a decent assortment of over 60 table games. Despite a limited choice in slots and the absence of mobile apps, Google Pay is among the accepted deposit methods here. The casino presents a welcome bonus of 150 extra chances plus $150 over the first two deposits. The first two deposits require a 200x wagering requirement. A VIP loyalty club and monthly promotions are for existing players. The support team is available 24/7 through live chat.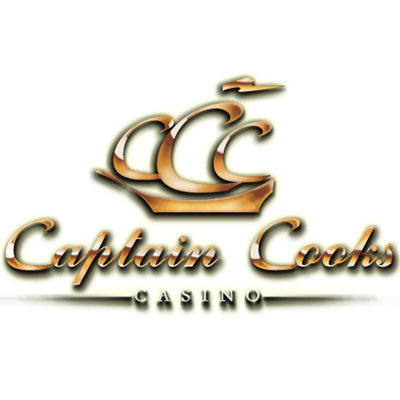 Captain Cooks Casino, while having fewer than 500 slots, includes special Blockbuster themed games such as Bridesmaids, Game of Thrones, and Lara Croft online slots. Google Pay is acknowledged for deposits here, alongside other payment methods. The casino does lack a diverse slots selection and live-dealer poker games. Players can still enjoy table games like Blackjack and Roulette, and benefit from 100 extra chances + match bonuses in the first 5 deposits. The initial two deposits come with a 200x wagering requirement, which is lowered to 30x from the third deposit onward. The VIP club allows players to elevate their status and unlock various jackpot games.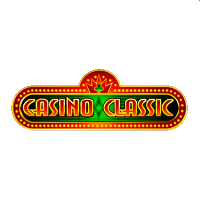 Casino Classic has the Mega Vault Millionaire Promotion, where players can win the Jackpot playing Mega Vault slot. While there are quite limited slots choices, a lot of games from Microgaming software provider can be found. Round-the-clock customer support aids players. A welcome bonus of $200 plus 40 chances is available, with a 200x wagering requirement. Google Pay can be used as a depositing method.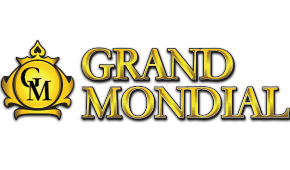 Grand Mondial, like the above-mentioned licensed Google Pay casinos in Canada, has a small selection of slots, buta reasonable array of live-dealer options, totaling around 70 at present. A negative aspect is the availability of the full game list access only after registration. The casino has a welcome bonus with 150 extra chances and a $250 bonus on the first two deposits, which come with a 200x wager requirement. Other features include a VIP club and 24/7 live chat support. The casino also comes with an Android app for on-the-go gaming. Google Pay is accepted for deposits. But be aware of a $4000 withdrawal limit while using alternative withdrawing options.
Final Words about Google Pay Casinos
Google Pay Casinos feature a blend of convenience, security, and speed. As an established payment platform developed by Google, it provides users a secure and simple way to make online transactions, including casino deposits. One of the main benefits is its instant deposit feature, allowing players to fund their casino accounts swiftly. Also, players can add multiple cards to their Google Pay account.
Despite its many merits, it's essential to acknowledge Google Pay's limitations within the online casino sphere. As of now, the platform only facilitates deposits, and players will have to consider alternative methods to withdraw their winnings. Additionally, while Google Pay enjoys a global presence, not all casinos in Canada support it.
Therefore, it's crucial for players to check whether a specific online casino in Canada accepts Google Pay, and if their device is compatible. They should also have a secondary withdrawal method in mind.
Frequently Asked Questions about Google Pay Casinos

What is a Google Pay casino?
A Google Pay casino is an online casino that accepts Google Pay as a method for depositing funds. Google Pay is a digital wallet platform and online payment system developed by Google, providing users with a fast, easy and secure way to make transactions. It should be noted, however, that not all online casinos in Canada accept Google Pay, and the service does not currently allow for the withdrawal of winnings.

How does a Google Pay casino work?
At a Google Pay casino, players can use Google Pay to fund their casino accounts directly from their bank account or linked payment card, providing a quick and secure way to make deposits without needing to enter card details each time. Check out our "What is Google Pay" paragraph to find out which Canadian banks support the Google Pay service.

Can I make instant deposits with Google Pay?
Yes, Google Pay allows for instant deposits at online casinos. Once the user has chosen Google Pay as the deposit method and authorized the transaction, the funds are immediately transferred from their Google Pay account to their casino account.

Are there any fees associated with Google Pay?
Google Pay does not charge any fees for making deposits at online casinos. This means that players can deposit as much money as they want into their casino account without having to worry about any additional charges. Nonetheless, keep in mind that while Google Pay itself does not charge any fees, the online casino or the player's bank might have their own transaction fees.

How safe is it to use Google Pay?
Google Pay is a secure payment method. The service uses advanced security measures to protect user's financial information, including strong encryption and fraud protection. In addition, because users don't have to input their card details directly into the casino site when making deposits, Google Pay provides an extra layer of security against potential fraud. Finally, confirmation of the transaction takes place through entering a code, fingerprint or face scan.