Casino tournaments have exploded in popularity in recent years, allowing players to compete against others for lucrative cash prizes. In this guide, we explore the rise of casino tournaments, the benefits of competing, and how online events differ from traditional land-based competitions.
We will review the criteria for rating the top casino tournaments and highlight leading online tournament providers for 2023. For beginners, we will also outline steps to get started and offer useful tips to succeed when playing in competitive events.
The Rise of Casino Tournaments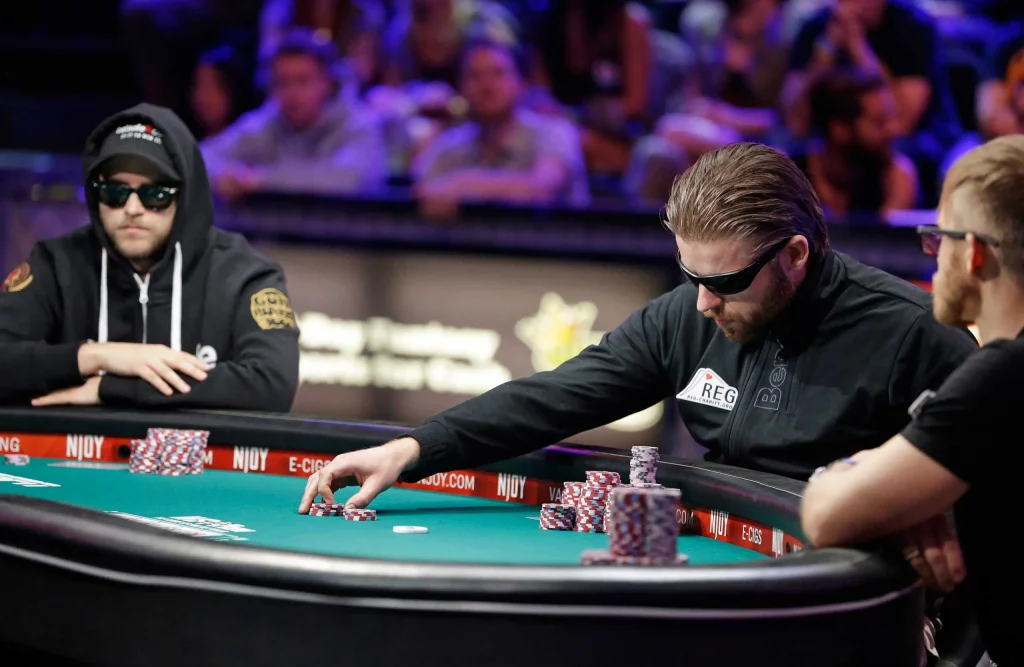 Casino tournaments have been around for decades, but they really started to gain popularity in the 1970s. The World Series of Poker (WSOP), which began in 1970, is often credited with starting the modern poker tournament craze. The first tournament was organized by Benny Binion, the owner of Binion's Horseshoe Casino in Las Vegas. This event was a single tournament that invited seven of the best-known poker players. Since then, the popularity of competition between players in the gambling industry has been growing. Casino companies have been hosting tournaments in a variety of games, including blackjack, slots, and roulette.
Casino tournaments have also become more popular due to advancements in technology. The rise of online casinos in the 1990s and 2000s also contributed to the popularity of casino tournaments. It has become easier than ever for players to participate in tournaments from the comfort of their own homes. This has opened up the world of casino tournaments to a wider audience, as players no longer need to travel to a physical casino to take part. Furthermore, online casinos can offer a wider variety of tournaments, with different games and formats, which can appeal to a broader range of players.
Another factor contributing to the rise of casino tournaments is the increasing popularity of skill-based games. Unlike traditional casino games, which are based purely on luck, skill-based games require players to use strategy and skill to win. Tournaments provide a platform for players to showcase their skills and compete against others who share their passion for the game. This has led to the emergence of online events that revolve around cards such as blackjack and poker tournaments.
In recent years, while the gambling industry is improving, casino tournaments have continued to evolve and become even more popular. Many casinos now offer daily, weekly, and monthly tournaments, as well as special events for holidays and other occasions. Some casinos even offer tournaments that are exclusive to VIP players, with higher stakes and bigger prizes.
Overall, casino tournaments have become popular because of a combination of factors, including the growth of the gambling industry and the convenience of online gaming. As casinos continue to innovate and offer new types of tournaments, it's likely that their popularity will be growing in the coming years.
Benefits of Playing on Casino Online Tournaments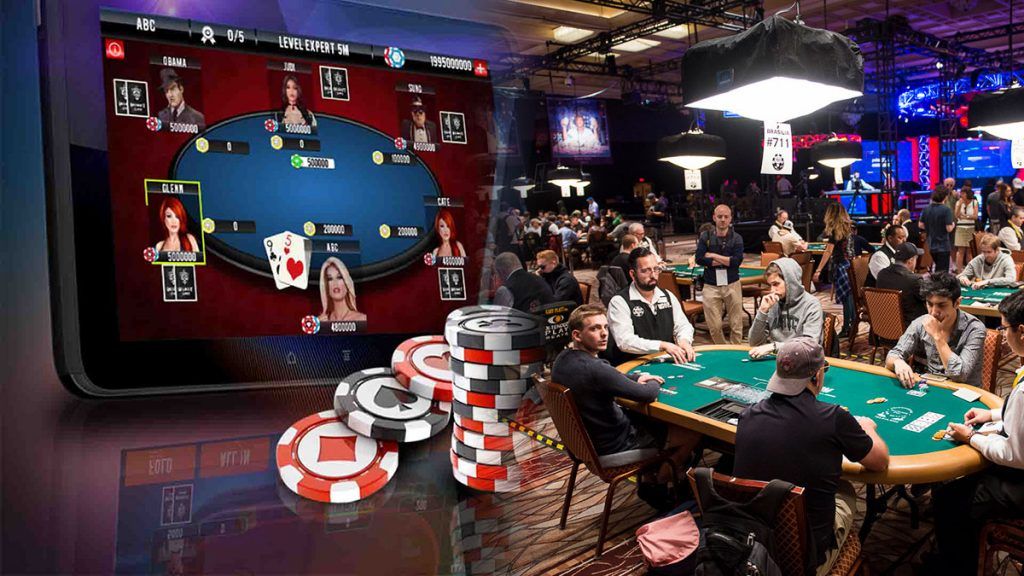 Playing in casino tournaments can be a more exciting and social experience than gambling on your own. Tournaments often have a festive atmosphere, with players competing against each other for prizes. This can create a sense of friendly competition that is lacking in solo gambling.
Playing in a tournament can also be a way to try out new games or strategies. Many tournaments offer a variety of games, so players can experiment with different options and find what works best for them. Additionally, tournaments often have set rules and formats, which can help players learn the game more thoroughly.
Finally, casino tournaments often offer larger payouts than traditional casino games if you win a prize. This is because the prize pool is made up of the buy-ins from all the players, and the casino takes a smaller cut than it would in a regular game.
Online Tournaments vs Land-based Casino Competitions
When compared to traditional land-based tournaments, online events provide a number of advantages that make them an attractive option for many players. From larger prize pools to greater flexibility, online tournaments provide a quality playing experience that appeals to both amateurs and professionals alike:
Online tournaments offer a more comfortable playing experience. Players can participate from the comfort of their own homes, without having to deal with the noise and distractions of a land-based casino. This can lead to a more focused and enjoyable playing experience.
Players have a greater chance of winning larger prizes, as the prize pool is often directly linked to the number of participants. The thing is that online tournaments typically have a larger pool of players, as they are not limited by physical space and can accommodate players from all over the world.
Participants with smaller budgets or less experience can still participate and potentially win big because online tournaments are often more accessible to a wider range of players, as they can have lower buy-ins and more flexible entry requirements.
Online tournaments can offer a wider variety of games and formats, as they are not limited by physical space or equipment. This means that players can enjoy a more diverse range of gaming experiences and test their skills in different ways. They also offer different tournament formats, such as sit-and-go tournaments, scheduled tournaments, and freerolls. This variety ensures that there is something for everyone, no matter what their preferences or skill level.
Online tournaments can offer more frequent and regular events, as they do not require the same level of planning and preparation as land-based tournaments. This means that players can enjoy a more consistent and reliable schedule of events throughout the year.
It is quite easy to take part in a tournament at home instead of going to a land-based casino. So, players save their time, avoid travel expenses, and can attend lots of events because online gambling is more available.
In conclusion, online casino tournaments offer a number of advantages. The convenience of playing from home in a comfortable environment, bigger prize pools due to larger player bases, and accessibility for all skill levels and bankrolls. For players looking for exciting competition in a diverse range of casino games, online tournaments provide an opportunity to match skills with opponents from around the world right from your own computer.
Rating Criteria for Casino Online Tournaments
When it comes to rating criteria for casino online tournaments, there are several factors that players and industry experts consider.
Online tournaments are important for both the players and the organizers. The criteria help players to choose the best tournaments to participate in, while organizers can use them to improve their tournaments. Some of the rating criteria for casino online tournaments include the prize pool, the buy-in amount, the tournament format, the duration of the tournament, and the level of competition.
The Amount of a Potential Winning
One of the most important criteria is the prize pool. The larger the prize pool, the more attractive the tournament is to players. Additionally, the distribution of the prize pool is also important. Tournaments that offer a larger share of the prize pool to the top performers are generally more popular among players.
Buy-in amount
The buy-in amount is another important rating criterion for casino online tournaments. Players are more likely to participate in tournaments for free or with affordable buy-ins. However, tournaments with high buy-ins tend to attract more skilled players, which can make the competition more intense.
Duration of an event
The duration of the tournament is another rating criterion for casino online tournaments. Players prefer tournaments that are not too long, as they can become tedious. Organizers should aim to keep the duration of their tournaments reasonable, while still providing enough time for players to enjoy the game.
Formats Variety
Another important factor is the tournament format. Some players prefer slot tournaments that are structured as sit-and-go events, while others prefer scheduled ones. Many players like live casino tournaments. A part of the customers are interested in poker ones. It is more attractive for players to have an opportunity to choose a format they are interested in. So, a wide range of formats is a crucial advantage for a casino platform.
Software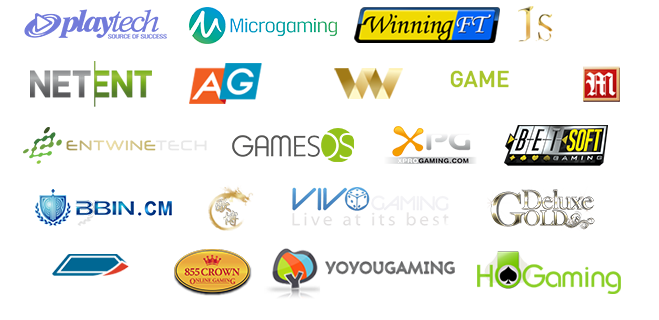 The quality of the software used to run the tournament is also a key factor. The software should be provided by a reliable company that gives confidence in a game's integrity. The tournament should also be accessible on a variety of devices, including desktop computers, laptops, and mobile devices.
Considering these factors, let's construct the top casinos that arrange online tournaments.
Top Casino Online Tournaments of 2023
Let's analyze casinos according to the criteria we have already mentioned before.
888 Casino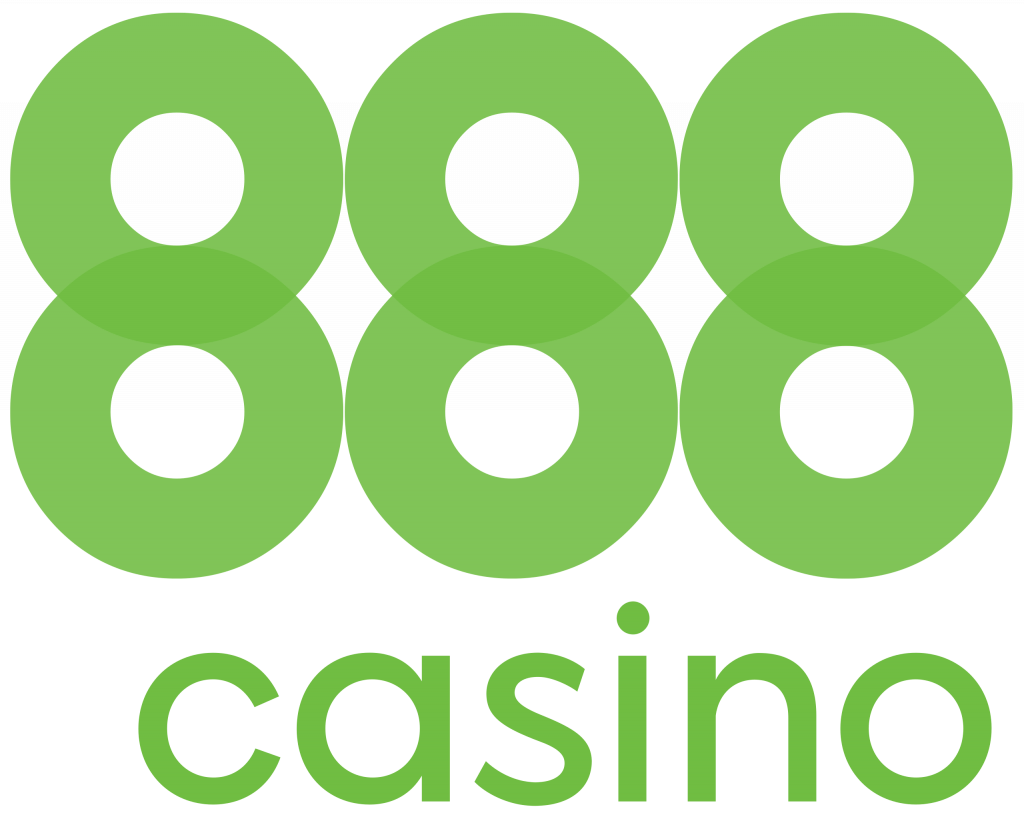 This platform has a massive library of over 4,000 slot games. Players are welcomed with a 100% deposit bonus up to £200. Ongoing promotions include tournaments. There is also a VIP club for the most loyal clients. Support is available through live chat or email. The casino accepts all major credit cards, e-wallets like PayPal and Skrill, and bank transfers. The downsides are the lack of dice games, Sic Bo, and craps, as well as reports of slow withdrawals.
Tournaments
888 Casino runs frequent blackjack and game show tournaments with large expected prize pools. There are 48 weekly blackjack tournaments with a monthly expected total prize pool of $108,000. For even more competition, 336 daily game show tournaments take place with an expected $140,000 total prize pool.
Buy-ins are a $10 minimum bet for blackjack tournaments and $2 for daily game show events (you can put pounds on your account as well). This opens up tournaments for recreational players and smaller bankrolls.
The tournaments occur on a weekly and daily basis, providing constant competition. Blackjack tournaments run weekly, while the fast-paced daily games take place every day.
With low buy-ins and large prize pools on the line, 888 Casino tournaments offer consistent action for players seeking regular competition.
Mr. Green Casino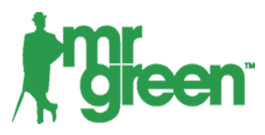 This gambling site's strengths lie in its loyalty program for regular players. The mobile app allows convenient access on the go, and the casino's information blog keeps players informed. There are over 2,000 slots, table games, keno, and so on. New players receive a welcome package of 200 free spins and a 100% bonus up to €100. Support can be reached 24/7 through live chat, email, or phone. Banking options are varied and include all major credit cards, e-wallets, and bank transfers. The relatively small welcome bonus is one area with room for improvement.
Tournaments
Details on Mr. Green Casino's tournaments were limited. However, they are known for their solid game variety, including a live casino, and have a sufficient sign-up offer.
FunCasino

FunCasino provides over 2,000 slots, Slingo games, and typical table game offerings of blackjack, roulette, and poker. The welcome offer is 100% of the deposit up to €123. Meanwhile, you should consider that the number of bonuses is not a strong point of the company. The casino has round-the-clock support via live chat, email, and phone. Banking options cover the most popular payment methods like Visa, Mastercard, e-wallets, and Paysafecard. The bright, colorful interface adds to the casual, fun vibe.
Tournaments
Different competitions run regularly on the FunCasino platform. For example, they are hosting a Fishy tournament with a €1,750 prize pool. The winner gets €1,000. The buy-in for this tournament is quite low, with just a €0,40 minimum bet required to qualify players for prizes.
The selection of games is limited to 37 ones. You can choose from Big Bass Amazon Xtreme, Fishin Frenzy Megaways, Fishin Pots of Gold, etc. While this provides some variety, more game options would be ideal to appeal to a wider range of player tastes. To meet all the requirements, every participant has to play at least 100 game rounds. The tournament lasts for a month. When it comes to an end, the next tournament will get started. The conditions of the different competitions can vary, so it is better to look through the terms and clarify them on the site.
Energy Casino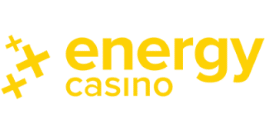 The platform's huge game selection of over 5,000 slots and great live dealer offerings cater to all player tastes. Ongoing promotions include tournaments. The welcome offer gives 100% of the first deposit up to €200. There is also a reload bonus for current customers. It equals 50% up to €200. A loyalty program is available. The support answers questions via email, live chat, and phone during posted hours. Banking covers popular payment methods such as Visa, Mastercard, e-wallets, Paysafecard, and more. While the casino excels in many areas, its services are restricted in certain countries. And this is the most considerable disadvantage.
Tournaments
Energy Casino stands out for running daily tournaments across its extensive game library. There are even four tournaments that can take place each day, providing players with constant competitive action. The buy-ins are relatively low. For example, the Wild Wild West Tournament requires a minimum bet of just €0,20 for a spin.
The tournaments like Wild Wild West take place every week. It starts on Wednesdays and ends on Thursdays to reset for the next week's events. This creates a consistent routine that players can plan around. Energy Casino has a massive game selection, including over 5,000 slots and a full suite of live dealer table games. Tournaments rotate through different game genres, giving variety.
For one of their recent tournaments, the Wild Wild West event, the prize pool was €1,300. Scoring is based on the size of players' single biggest win relative to bet amount, leveling the playing field. So, bets of all sizes have equal opportunity to rank well on the leaderboard.
With daily events, low buy-ins, large prize pools, and a wide span of games included, Energy Casino designed its tournaments to appeal to all types of players.
Playjango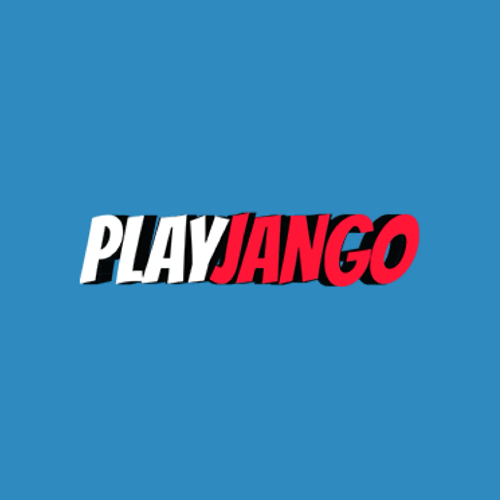 The company holds a UKGC license giving it strong credibility. Responsible gambling is emphasized through player protection tools. The welcome offer gives 100% of the deposit up to €100 plus 25 free spins. A VIP club rewards loyal players. While game variety is solid at over 2,750 slots and table games, the lack of good search filters is an area that could be improved. Support options include live chat and email. Banking covers the most popular methods like Visa, Mastercard, PayPal, and Apple Pay.
Tournaments
Playjango offers both free and buy-in tournaments. They claim that competitions take place every day on the platform. However, few details were available on current prize pools, game variety, and rules. Greater transparency would improve their ranking.
N1 Bet

This gambling platform houses games from over 120 different providers, giving immense variety. Generous welcome bonuses and frequent ongoing promos give players plenty of value. For example, the welcome bonus is 300% up to €5,000 plus 200 free spins for the first four deposits. While support is responsive via live chat and email, the FAQ section provides limited helpful information. With 4,000+ slots, table games, and offerings like Aviator and game shows, there's no shortage of gaming options. Banking includes cards, e-wallets, Paysafecard, and even cryptocurrency.
Tournaments
N1 Bet offers a full set of daily and weekly tournaments across its live casino, slots, and other gaming categories. This provides constant competitive action for players to engage in. The total prize pool for N1 Bet's Drops & Wins tournament is €2 million, with top prizes up to €25,000. Even players who don't finish near the top have a chance at smaller rewards because there are 999 prize places.
Buy-ins are structured based on tournament type, with a €10 minimum bet for weekly blackjack events and €2 for the daily live game cash prize drops. This range accommodates different budget levels.
The tournaments take place on both a daily and weekly basis, providing a mix of long-term competitions and quick daily contests. Rules are clearly explained for factors like qualifying bets, scoring systems, schedule of play, and prize distribution. This transparency helps players strategize and play to their strengths.
With such massive prize pools, low buy-ins, the inclusion of live games, and a transparent structure, N1 Bet designed its tournaments to appeal to all types of casino players. The range of options provides constant entertainment and chances to win big.
Netbet Casino

The company offers a well-rounded experience with its Players Club loyalty program, a large (4,500 plus) game selection from 50 reliable providers, and a strong live casino offering. Ongoing promos add value for players. Support is available via live chat and email. Banking options like Visa, PayPal, Skrill, and Apple Pay ensure convenient ways to deposit and withdraw. One downside is the lower than 94,76% payout rate (in 2022).
Tournaments
Netbet claims to run tournaments "all the time". A daily happy hour promotion offers a 50% casino bonus. However, more details would be helpful for assessing their tournaments.
Magic Red Casino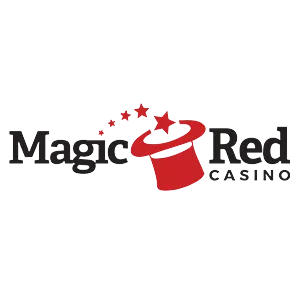 This casino delivers a quality gameplay experience with cashback rewards, 2,000 slots and live dealer games, and a helpful FAQ section. Players are rewarded from the start with a welcome bonus of 100% to deposit up to £25 plus 25 free spins. Banking options like Skrill, PayPal, bank transfer, and major cards offer plenty of flexibility. More limited poker offerings and a lack of 24/7 support are disadvantages.
Tournaments
Magic Red Casino runs limited-time tournament events like the Slots 'N Bash promotion. There are 16 different games represented by top providers like Pragmatic Play, Microgaming, Wazdan, and more. The Slots 'N Bash tournament has a prize pool of €35,000. The duration is 3 weeks. The top 300 finishers on the leaderboard win a share. The buy-in minimum is just €0,50, making the tournament accessible for players of all budget levels. Scoring is based on the number of leaderboard points earned from wagering €20 on the qualifying games.
With low buy-ins, structured scoring, and the inclusion of varied games, Magic Red makes its tournaments attractive for players. Expanding the frequency and game options would take the experience to the next level.
Casushi Casino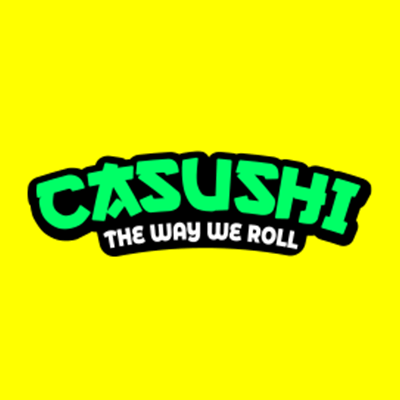 The company focuses heavily on slots and instant win games, with over 1,500 titles from leading providers. The welcome offer is 100% of the deposit up to £50. Fifty free spins on the Book of Death will also be given. Live chat and email support are available during business hours. Banking covers major options like Visa, Mastercard, Skrill, PayPal, and Paysafecard. The company is also remarkable in its high withdrawal limits in comparison with the competitors. As a UK-centered site, the casino's services are less accessible to players in other countries.
Tournaments
Casushi Casino offers a full schedule of daily and weekly tournaments for players to compete in regularly. The estimated total monthly prize pool is a massive £500,000. This huge amount is awarded across various daily and weekly events.
Buy-ins are tiered between £0,50 for daily slot tournaments up to £10 for the weekly blackjack competitions. This range caters to different budget levels. Formats include daily prize drops, multiplier weekly tournaments, weekly blackjack tourneys, and scheduled daily game show events. This diversity keeps the action fresh. The recurring daily and weekly schedule for the tournaments provides constant action players can participate in anytime.
With tiered buy-ins for accessibility, nearly £500,000 in monthly prizes, a diverse format selection, and daily/weekly frequency, Casushi designed its tournament lineup to appeal to all types of casino fans.
Monkaji Casino

The platform's strengths include a no-wager welcome bonus of 500 free spins on the first deposit, 10% weekly cashback given in cash, and an appealing visual design. Ongoing tournaments and other promotions add value. Support is via live chat and email. Banking has extensive options from bank transfers to cards, e-wallets, and cryptocurrency. Drawbacks are the lack of mobile apps and delays of up to 72 hours on verifications and withdrawals.
Tournaments
Monkaji Casino runs frequent slot tournaments with significant prize pools for players to compete for. There are 48 weekly tournaments scheduled over the course of a year-long promotion. The prize pool is €225,000.
The buy-in minimum is just €0,50 per spin. The tournaments take place on a weekly basis, providing regular competition. Each week constitutes a new tournament, with leaderboards resetting so everyone starts fresh with an equal chance to climb the ranks.
The selection of games is immense, with 51 different slots included in the promotional tournaments. There is Wolf Gold, Sweet Bonanza, The Dog House, John Hunter, Floating Dragon, Juicy Fruits, and other games. This wide variety gives players the flexibility to enter the tournaments playing their favorite games.
With frequent events, large prize pools, low buy-ins, and a varied slate of games, Monkaji Casino tournaments provide an exciting competition format for gamblers.
How to Start Playing at Online Casino Tournament
Step-by-step Registration Guide
There are several steps to start playing:
Find an online casino that offers tournaments. You can do this by choosing one of the top casinos we have already mentioned in this article.
Create an account. This involves providing some personal information. It can be your first and last name, email, country of residence, date of birth, etc.
After registering for the tournament, you will need to make sure you have enough funds in your account to cover the entry fee. If you don't have enough funds, you will need to make a deposit. Most online casinos offer a variety of payment methods, including credit cards, e-wallets, and bank transfers.
Navigate to the tournament section of the casino. Here you will find a list of upcoming tournaments, along with the buy-in and prize pool. Choose the tournament you want to participate in and click on the 'register' button.
Wait for the tournament to start. Some tournaments have a set start time, while others may start as soon as enough players have registered. Make sure you are online and ready to play when the tournament starts.
Useful Tips for Beginners
To take part in tournaments in the most lucrative way and have a lot of joy, follow the next tips:
Read the terms and conditions carefully and familiarize yourself with the scoring system. This will help you avoid any confusion during the tournament and increase your chances of winning.
Practice makes perfect. Before participating in a tournament, practice the game as much as possible. This will help you get comfortable with the game. Many online casinos offer free versions of the game that you can play to practice.
Choose the right tournament for your skill level. If you are a beginner, it is best to start with smaller tournaments with lower buy-ins. As you gain more experience and confidence, you can move on to bigger tournaments with higher buy-ins and bigger prizes.
Manage your bankroll wisely. Set a budget for yourself and stick to it. Do not spend more than you can afford to lose. It is important to remember that gambling should be fun and not a way to make money.
Pay attention to the time limit. Most online casino tournaments have a time limit, so it is important to play quickly and efficiently. Make sure you have a good internet connection and minimize any distractions that may slow you down.
Frequently Asked Questions

What are online casino tournaments?
Online casino tournaments are competitions where players compete against each other to win prizes. These tournaments can be played on various casino games, such as slots, blackjack, poker, and roulette. Players usually pay an entry fee to participate in the tournament and compete against other players to win the prize pool.

How do I participate in an online casino tournament?
To participate in an online casino tournament, you need to find a casino that offers tournaments and register an account. Once you have registered, you can look for the tournament section on the casino's website and choose the tournament you want to participate in. Probably, you will need to pay an entry fee to join the tournament, and then you can start playing against other players to win the prize pool. Some tournaments may have specific rules and requirements, so make sure to read the terms and conditions before joining.

What are the benefits of participating in online casino tournaments?
It can be a fun and exciting way to play your favorite casino games while competing against other players. Tournaments often have large prize pools, which can give you the chance to win big. Additionally, tournaments can offer a different gaming experience. Participating in tournaments can also help you improve your skills and strategy, as you will be playing against other skilled players.

What are the different types of online casino tournaments?
There are several types of online casino tournaments, including slot, blackjack, poker, and roulette tournaments. Slot tournaments are the most common type of tournament and involve players competing against each other on slot machines.

How are online casino tournament winners determined?
Online casino tournament winners are determined based on the tournament rules. In some tournaments, the player with the highest score at the end of the tournament wins the prize pool. In other tournaments, the player with the most chips or the most wins at the end of the tournament wins the prize pool. Some tournaments may also have multiple winners, with the prize pool divided among the top players. Make sure to read the tournament rules and understand how the winners are determined before joining a tournament.

Conclusions
Online casino tournaments have become popular, offering exciting competition and major rewards. With convenient access from anywhere with an internet connection, tournaments bring players together.
The top tournament providers we reviewed excel in important areas like immense game variety, big prize pools, low buy-ins, and frequent events. For any player type or skill level, these casinos offer diverse tournament options fit for any schedule or budget.
For beginners, starting slow and practicing games beforehand is key to success when diving into competitive events. Managing bankrolls wisely and understanding scoring systems and rules will maximize your chances.