A brief overview of online gambling history in Spain
Online gambling in Spain has a rich and evolving history that has seen both regulation and growth.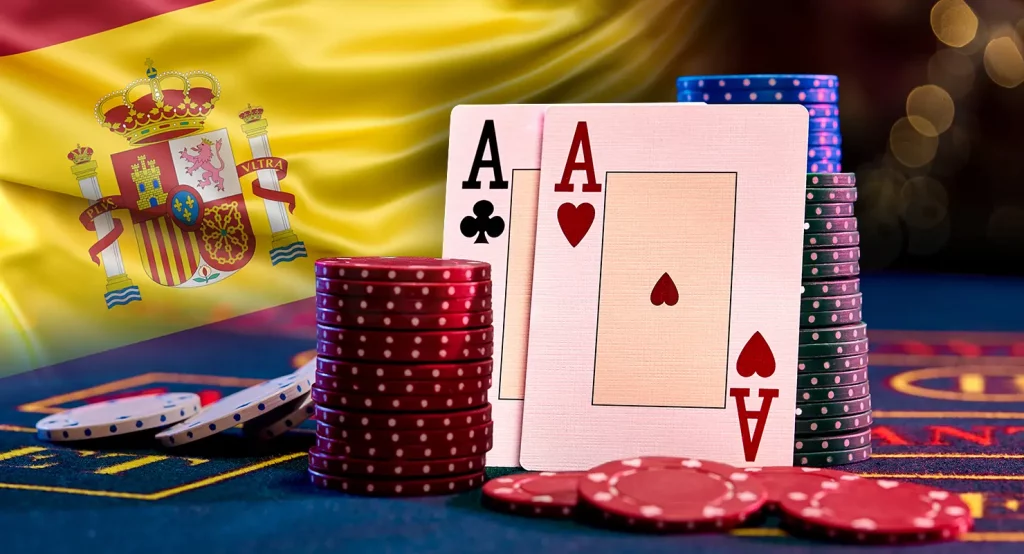 Before the regulation of online gambling, Spain had a thriving but largely unregulated market, with many Spanish residents participating in various forms of online betting and gaming. Recognizing the need to both regulate and monetize this rapidly growing industry, the Spanish government introduced the Spanish Gambling Act in 2011.
The Act was a turning point for online gambling in Spain. It established the framework for regulating all forms of gambling, including online, and led to the creation of the Spanish Gambling Authority (DGOJ) to oversee and enforce the new regulations. The law required all online operators, whether based in Spain or elsewhere, to obtain a license to offer services to Spanish residents. This led to an increase in legitimate operators entering the market and brought a greater degree of safety and fairness to online gambling in the country.
Subsequently, Spain began to issue licenses to both domestic and international operators, allowing them to legally offer various online gambling products such as sports betting, poker, casino games, and bingo. This resulted in a flourishing legal online gambling market, with a wide range of options available to Spanish players.
Taxation of online gambling also became an important issue, with various changes to the tax structure over the years to balance government revenue with industry growth. These changes were made to attract more operators to the market and stimulate competition, benefiting consumers with better odds and promotions.
In recent years, Spain has continued to focus on player protection, responsible gambling, and advertising regulations. There have been moves to impose stricter controls on advertising to limit exposure to vulnerable groups, and measures have been put in place to promote responsible gambling practices.
The evolution of online gambling in Spain from an unregulated activity to a well-managed and thriving industry reflects the global trend towards the legitimization and regulation of online gambling. Spain's approach has enabled the growth of a competitive market while ensuring that protections are in place for consumers, and it serves as an example for other jurisdictions considering similar regulatory frameworks.
Current trends in the Spanish online gambling market
Recently, the Spanish government has imposed tighter restrictions on gambling advertising to curb gambling-related harm, particularly among vulnerable populations. This includes limitations on advertising times and the content of advertisements, as well as sponsorships in sports. Focus is now made on responsible gambling. Operators are now required to adhere to stricter guidelines concerning player protection, including providing resources for gambling addiction and promoting responsible gambling practices.
The government has made several adjustments to the tax structure and regulations to create a more sustainable and attractive market for operators, balancing revenue needs with the desire to foster a competitive industry.
Growth in mobile gambling is another thing that should be highlighted. The convenience of mobile gambling continues to attract Spanish players, with an increasing number of operators offering mobile-friendly platforms and apps. This trend aligns with the global shift towards mobile technology in various industries. Operators also do their best to appeal to a broader audience. This includes not only traditional casino games but also fantasy sports, e-sports betting, and live dealer games. These spheres help operators reach different segments of the market.
The relatively open market and licensing regime have led to increased competition among both domestic and international operators. This competition has resulted in better offers, promotions, and services for the players. Consumer Protection Measures: The increased focus on consumer protection includes not just responsible gambling measures but also data protection and fairness in games. Transparent terms and conditions, secure payment methods, and fair play have become essential elements in the market.
The modern Spanish online gambling market is characterized by a balance between regulation and growth, with a strong focus on responsible gambling, consumer protection, and diversification of offerings. The trends reflect a maturing market that is aligning with global best practices while tailoring services to the specific needs and preferences of Spanish players.
Legal Aspects of Online Gambling in Spain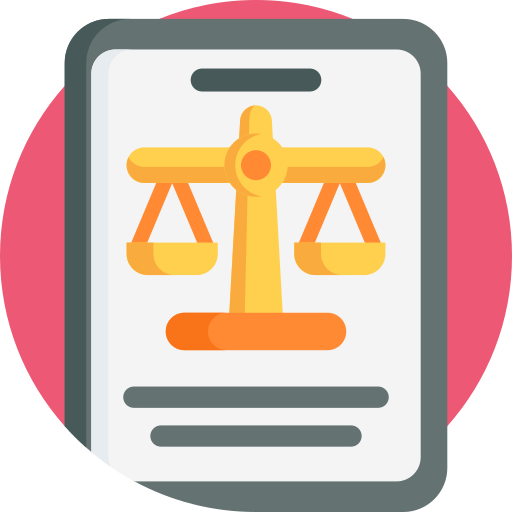 A review of gambling laws and regulations in Spain
Below, you can find an overview of gambling laws and regulations in Spain, which outlines the legal landscape governing various forms of gambling, including online activity:
The Spanish Gambling Act (Ley 13/2011): Enacted in 2011, this is the primary piece of legislation governing gambling in Spain. It sets the framework for the regulation of most gambling activities across the country, both online and offline.
Regulatory Authority: The Directorate General for the Regulation of Gambling (DGOJ) is the governing body responsible for the regulation, licensing, and supervision of gambling activities in Spain. It ensures compliance with laws and regulations and takes action against illegal gambling operations. Various forms of gambling are regulated, including casino games, sports betting, horse racing, poker, bingo, and lottery games. The law sets out the conditions under which these activities can be offered, including the rules of the games and how they must be advertised.
Licensing: The Act requires all operators, whether land-based or online, to obtain a license from the DGOJ to offer gambling services legally. Licenses are granted for specific types of games and usually last for a period of ten years, renewable for identical periods.
Player Protection: The legislation has strong provisions for player protection, including the promotion of responsible gambling, age verification (with a minimum gambling age of 18), and measures to prevent problem gambling.
Advertising and Marketing: Spain has implemented strict controls on gambling advertising and promotions, particularly concerning online gambling. This includes restrictions on advertising during certain times of the day, limiting exposure to minors, and rules governing the content of advertisements.
Taxation: The tax rates and structure for gambling activities vary depending on the type of gambling and the region in Spain. The Gambling Act sets out the general framework, with details often defined in regional laws or additional national regulations.
Regional Differences: While the Gambling Act sets the overall legal framework, Spain's autonomous regions have the authority to regulate certain aspects of gambling within their jurisdictions. This can lead to variations in regulations and enforcement across the country.
Sanctions and Enforcement: The DGOJ has the power to impose sanctions for violations of gambling laws and regulations. This includes fines, the revocation of licenses, and other legal measures to ensure compliance.
There have been recent moves to tighten regulations around advertising and responsible gambling practices. This reflects a broader trend in Europe toward increased scrutiny of the gambling industry. As the industry evolves, Spain continues to update and refine its regulations to address emerging issues and trends.
The role of licensing authorities in Spanish online gambling
In the Spanish online gambling ecosystem, the role of licensing authorities, primarily the Directorate General for the Regulation of Gambling (DGOJ), is multifaceted and crucial for maintaining the integrity, legality, and safety of the industry.

The DGOJ's central responsibility is to issue licenses to operators who wish to provide online gambling services within Spain. In order to grant these licenses, the DGOJ conducts thorough evaluations of potential operators to ensure they meet stringent criteria relating to financial stability, fairness of games, protection of players, and adherence to advertising and responsible gambling guidelines.
Furthermore, the DGOJ constantly monitors and supervises licensed operators to ensure ongoing compliance with Spanish laws and regulations. This involves periodic reviews, audits, and inspections, with the aim of guaranteeing that the operators continue to adhere to the standards set out when the license was granted.
The licensing authority also plays a vital role in player protection. It sets standards for responsible gambling, including limits on deposits and betting, self-exclusion mechanisms, and the prevention of underage gambling. By implementing and enforcing these measures, the DGOJ helps promote a safe and responsible gambling environment.
In cases where there are violations of the regulations, the licensing authority has the power to impose sanctions, ranging from fines to the suspension or revocation of licenses. This enforcement ability ensures that operators remain accountable and that the integrity of the online gambling industry is upheld.
Additionally, the DGOJ acts as a mediator between operators and players in cases of disputes, ensuring that players' rights are protected, and their grievances are addressed.
In-depth Reviews of Top 7 Online Casinos in Spain for 2023
Betway: A Comprehensive Review
Quick overview
Betway Group is a British-origin company founded in 2006. Since then, it has continuously expanded across different countries, becoming a prominent figure in the European gambling industry.
Although it is primarily focused on sports betting, in 2012 it obtained the casino license to operate in Spain under the name Betway Spain PLC.
Since its arrival in our country, we have seen its name displayed on the jerseys of Levante, Leganés, and Alavés, as well as being a sponsor for multiple e-sports teams.
Pros
18 roulette tables with live dealers
High withdrawal limits
Convenient interface
Cons
Only 400 slots
Only blackjack (2 tables) and roulette are provided among table games
Customer support chat works from 11:00 till 19:00
Game selection
At Betway, we can discover a selection of slots with over 100 games featuring various themes, many of which are completely exclusive. You'll come across classic retro slot machines such as Mega Money Multiplier or Diamond Empire, as well as user favorites like Immortal Romance or Diamond Force.
In the card section, the options for blackjack are limited to two variations of this popular game: Classic and Atlantic City. Among the available game options at Betway, we've never managed to find any Baccarat games. Unfortunately, there isn't a poker section in this casino.
Roulette is an essential game in any casino, and it's not missing at Betway.
In their roulette catalog, you'll find the essential options: European Roulette American Roulette French Roulette Sapphire Roulette. At Betway, you can experience the thrill of playing in a live casino thanks to the wide variety of live roulette options they offer, allowing you to interact with the dealer at a real casino table. Here are some of the available live roulette options: Lightning Roulette, Live French Roulette, Live French Roulette Slingshot Auto, Live Speed Roulette.
Customer support
As a downside, we highlight the difficulty in finding Betway's customer service.
Even though at the bottom of the page, there is a "Customer Support" section with numerous frequently asked questions answered, no contact information is provided. After conducting a more thorough search, we've found the contact details:
888casino: A Comprehensive Review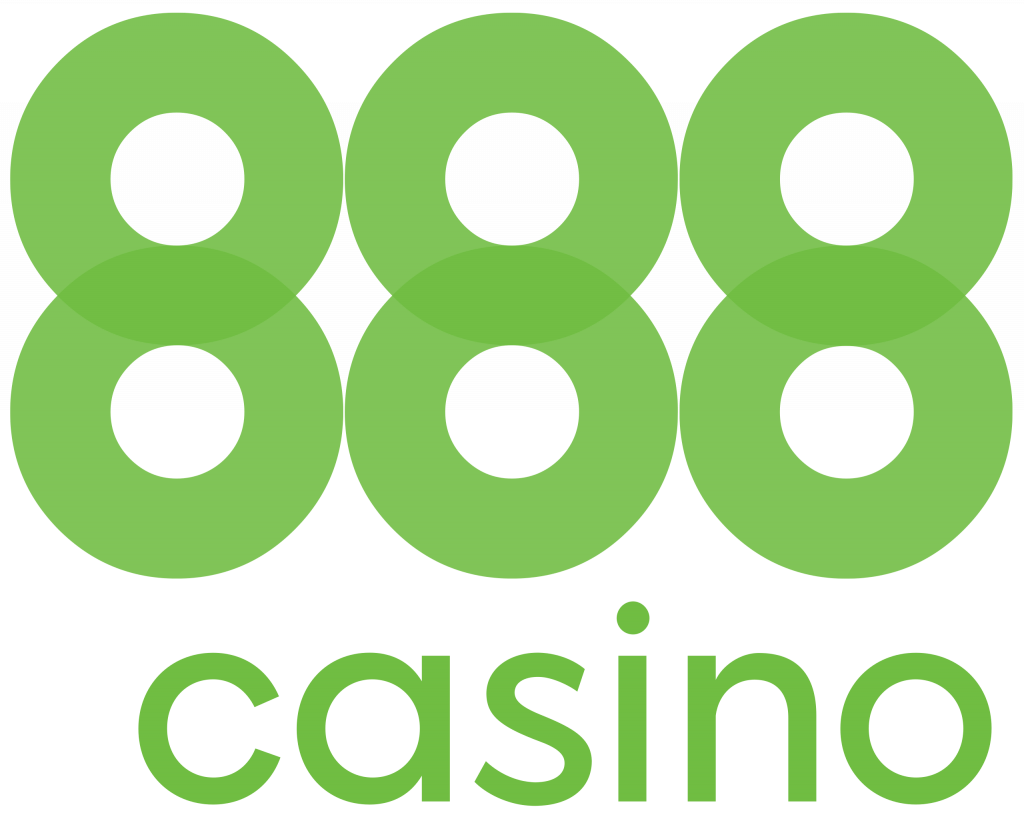 Quick overview
888Casino is one of the most significant casinos in both Spain and the world. We're talking about a highly influential company in the sector, of British origin. It's 888 Holdings PLC, a company listed on the London Stock Exchange. However, the company operating in Spain is 888 Spain PLC.
Founded in 1997, it's a casino with extensive experience in Spain through its three services: poker (888poker.es), casino (888casino.es), and sports betting (888sport.es). One unique aspect is that each service operates independently with its own website. Still, users can enjoy all of them simultaneously using a single user account.
Over the years, 888Casino has continuously grown, thanks to its fantastic services and advertising campaigns across various television channels. This has established the casino as one of the best in Spain.
Pros
Over 800 slots
23 roulette tables with live dealers
Video poker available
Cons
Almost no bingo
No customer support chat
Mobile apps are tightly limited in the available games choice
Game selection
888Casino offers one of the finest game selections in the industry. They provide both the most popular games and those that are played by only a few fans. Due to using their own software (Section 8 Studio), they offer unique and exclusive games not found in any other casino, complemented by games from other software providers. We also highlight their video poker offerings, which are relatively rare in Spain.
In this casino, you'll discover a great variety of slot machines that include up to five different categories of slots: jackpot, exclusive 888, NetEnt, 1 to 25 lines, and more than 25 lines. A total of over 100 different models that provide all sorts of entertainment to their users. At 888Casino, you'll come across all types of slots you're looking for, based on the number of reels, paylines, jackpots, or graphics.
In the blackjack section of 888Casino, you'll find 5 different games: Multihand, American, High Limit Multihand, High Limit American, and Low Stakes. Video poker can be found in the "Casino games" section, and you'll encounter various different variations, including Tens or Better, Joker's Wild, Bonus Poker, Aces and Faces, American Stars, Deuces Wild, Jacks or Better, among others.
Roulette: Roulette, one of the most popular games in online casinos, is also available at 888Casino. You'll find different types of roulette: American and European or French. Both of them also have a high-limit version for larger bets.
In addition to all these games, 888 Casino offers the option of a live casino, where jackpot roulettes stand out, along with regular live roulette. These games feature a real dealer and other real players, providing the excitement of a live casino on your computer screen. A total of 6 live casino games are available: Jackpot Roulette, Live Roulette, Automatic Jackpot Roulette, Live Automatic Roulette, and French Speed Roulette. In all of these, you can interact with the dealer, who will provide advice as well.
Customer support
888Casino has a customer support service that is somewhat limited and could be improved. It lacks an online chat option, but it does have a phone number listed at the bottom of the page. It's noticeable that the phone number is international (Gibraltar), which suggests it might not be toll-free.
This casino does offer an extensive help section with numerous topics, though we believe it might be insufficient for addressing users' inquiries. The main option for contacting customer support is a contact form, but there's also an available email. In summary, their customer support contact methods are:
Leovegas: A Comprehensive Review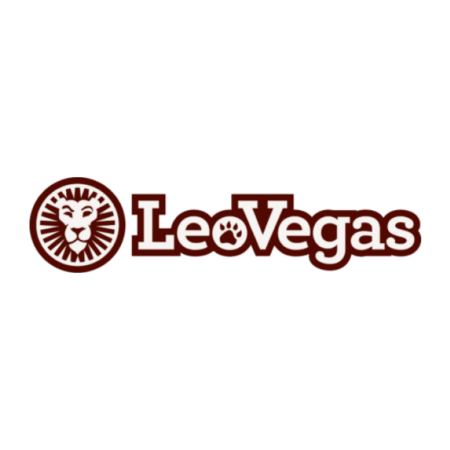 Quick overview
Leovegas is a company that has recently established its presence in our country, obtaining its license to operate in Spain in 2019. The company's primary markets are primarily the UK and Nordic countries, although it also has a significant presence in other countries such as Spain, Germany, Italy, and Latin America.
They position themselves as leaders in mobile casinos and even refer to themselves as the "King of Mobile Casino" to emphasize their focus on this aspect. They have received multiple accolades for their rapid growth and innovation. However, in Spain, it's not yet widely known as it's not heavily promoted in the media.
Regarding their website, it features a distinct format, with most of the information located in the central part of the screen and a lot of space on both sides. This format might not be the most user-friendly for reading, and the page could be somewhat confusing for accessing different games. Because of this, their mobile version is much more interesting and recommended, as it is their true strength.
Pros
28 roulette tables with live dealers
Providers of some part of the games are Playtech, Evolution and Authentic
Convenient filters to look for a game you need
Cons
No normal selection of tables with blackjack and roulette
No bingo
Low maximum limits for withdrawals
Game selection
Leovegas primarily focuses on slots and offers an extensive selection of slot machines. It also includes roulette. However, it doesn't offer Blackjack, despite having the necessary license for it. This is a section that is noticeably missing and is considered essential in today's casino offerings. Another aspect for improvement would be the inclusion of poker or bingo.
Leovegas offers over 200 different slots, all of which come with a demo mode. The casino offers three variations of blackjack: Leovegas Blackjack, Classic Blackjack Six Deck, and Blackjack Classic 3 Hand. All of them are provided by renowned providers Evolution Gaming or Microgaming.
Roulette games are primarily concentrated in the live casino section. This online casino offers the most extensive live roulette offering in the Spanish market, where players can enjoy real tables from an actual casino room in HD quality. Leovegas provides 16 live roulette tables, including 9 live dealer roulette tables and 7 live Auto Roulette tables. However, there are two roulette variations in the Table Games section: Leovegas Roulette and Virtual Lightning Roulette.
Customer support
Leovegas offers a fairly comprehensive customer support service. In addition to a help section to address common queries, they provide options to contact them through live chat and email.
It appears to be a good customer support service, although the absence of a contact phone number is notable. Today, most online casinos and betting sites do provide a contact phone option.
Mr Green: A Comprehensive Review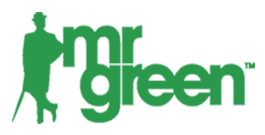 Quick overview
Mr Green is one of the more recent additions to the gambling sector in our country. This company was acquired by William Hill Plc in January 2019, one of the largest sports betting and casino companies in the world.
The origin of the Mr Green brand is interesting. It's based on the legend of a fictional character with the same name, a mysterious and eccentric gentleman dressed in green who embodies values of fair play, ethics, and honesty.
In Spain, MRG Spain Plc. (Mr Green) and William Hill operate separately under their respective casino and betting licenses.
Pros
You can see RTP for each slot
15 roulette tables with live dealers
24/7 customer support chat
Cons
No normal selection of tables with blackjack and roulette
Not many tables with common roulette
Almost no bingo
Game selection
Mr Green's slot catalog features over 200 different games. This diverse selection comes from important providers like NetEnt and includes slots of various themes: classics, TV and movies, animals, history, and more. The platform also offers a demo mode to try out the games. Among the most popular titles, you'll find games like Starburst, Fruit Case, and Ramses Book.
While blackjack is one of the most popular card games in any casino, the Blackjack and Card section of Mr Green feels quite limited. Baccarat is not among the game offerings at Mr Green Casino. Poker is not available at Mr Green, and we haven't found any video poker slots either.
Roulette is a popular game among the users and it is an essential game for any casino. Mr Green offers different types of roulette in the Live Casino section. There are five different roulette variations available at this casino, all provided by the renowned Evolution Gaming:
Customer support
To contact Mr Green's customer support, you have two options: an email or an online chat. As an area for improvement, the absence of a toll-free phone number for more direct and personalized assistance is notable.
Additionally, at the bottom of the page, you can find the Help Center, where answers to common user questions are provided: registration, deposits and withdrawals, verification, etc.
Play Jango: A Comprehensive Review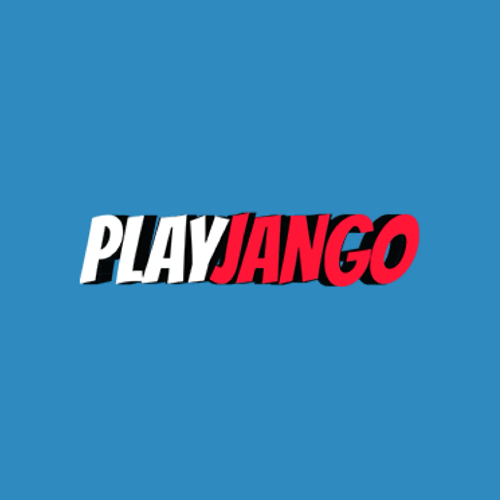 Quick overview
Jango, also known as Play Jango, has been operating since 2018 in various countries, including the UK and Malta. It welcomes Spanish users and is entirely legal and trustworthy, as it holds licenses from the DGOJ (Dirección General de Ordenación del Juego) since 2019.
The company behind this casino is Skill On Net SA, based in Melilla, and it manages other operators like PlayUZU. Their address is: C/ Carlos De Arellano, 27, 52003 Melilla, Spain.
Pros
Live Casino section is hardly available
Poor choice of table games
No 24/7 customer support
Cons
No normal selection of tables with blackjack and roulette
Not many tables with common roulette
Almost no bingo
Game selection
Despite being a relatively new casino, having opened its doors in 2020, Play Jango offers a wide and serious variety of games. Clicking on the "Games" section of the page, you'll find around a hundred games offered by Play Jango, including Slots, Roulette, Blackjack, and Live Casino. They also have a "Top Picks" section that features the most popular games on the site to make the selection process easier for their customers.
Play Jango boasts over 500 slot machines. Each machine, when hovered over or selected, indicates the game provider. While Blackjack isn't Play Jango's primary focus at the moment, they do offer a few table variations. The most notable ones are "BlackJack American Turbo" and "BlackJack European Turbo."
Similar to Blackjack, Play Jango's Roulette offerings are limited. They provide five roulette games, including popular ones like "European Roulette" in its French version and "American Roulette." There's also a "Pro" version available exclusively for Play Jango.
The various Roulette tables at Casino Play Jango offer a live gameplay version for a better user experience, including a "Pro" version exclusive to Play Jango users. Some of the games available 24/7 include Live Roulette, Roulette French Pro, Pro Special Roulette, and Live Lightning Roulette.
Customer support
In addition to the well-known "Frequently Asked Questions" section, Play Jango provides a live chat available from 06:00 to 00:00 GMT every day of the week. However, access to the chat requires logging into your account.
Mirandes: A Comprehensive Review

Quick overview
Mansion Casino is an online gambling operator with over 15 years of experience in the industry and one of the most well-known online casinos in the UK. They entered the Spanish market in 2021.
They've been recognized with various awards throughout their journey: Online Casino Operator of the Year 2018 at the IGA, Best Customer Service Award at the 2020 International Gaming Awards, and the CFI Award for Most Responsible Online Gaming Operator in 2018.
Pros
Convenient website interface
Good selection of Video Bingo
Various deposits/withdrawals methods
Cons
Only two slots providers, namely Playtech and MGA
Under 10 live casino games
No live chat + limited customer support working hours
Game selection
Mansion Casino offers users over 150 slot games with a wide range of themes from renowned providers like Playtech and MGA. Some of the most popular titles include Gold Mine, Vikings, Jurassic Island, and Wild West Fortune. Additionally, there's a videobingo section with over twenty titles, such as Beach Bingo, Candy Bingo, and Rome Bingo.
In the Table Games section, you'll find Blackjack, one of the most popular card games among casino users. Mansion provides a comprehensive selection of this game, offering up to five different variations: Blackjack Switch, Buster Blackjack, Premium Blackjack, Free Chip Blackjack, and Blackjack Surrender.
Mansion Casino enables players to enjoy all the major online roulette variations from anywhere, without the need for travel or long waits between spins. In addition to classic European or French roulette, it features others like European Football Roulette and Penny Roulette.
The live casino section has become a favorite among users in recent years. Playing live roulette allows you to experience the feel of a real casino from the comfort of your home, interacting with the dealer and fellow players.
Customer support
Mansion Casino's customer support service is available during a generous timeframe from 9:00 AM to 01:00 AM every day. You can contact them directly through their toll-free phone, send them an email, or use the live chat (for registered users).
At the bottom of the page, you'll also find other relevant information, such as payment methods and their terms and conditions.
Guide to Start Gambling at Spanish Online Casinos
Embarking on a journey into the world of online gambling in Spain is an exciting adventure filled with opportunities and challenges. This step-by-step guide will assist you in navigating the process, ensuring a legal, safe, and enjoyable experience.
A step-by-step guide to online gambling in Spain
Understand the Legal Framework: Before you begin, familiarize yourself with the Spanish Gambling Act and the regulations governing online casinos in Spain. Note that the legal gambling age is 18 years old.
Choose a Licensed Operator: Select an online casino that is licensed by the Directorate General for the Regulation of Gambling (DGOJ). This ensures that the platform adheres to Spanish laws and regulations and guarantees fairness and security.
Register an Account: Sign up with the online casino by creating an account. Provide accurate personal information, and be prepared to submit identification documents for verification if required.
Select a Payment Method: Determine the most convenient way to deposit and withdraw funds. Options may include credit/debit cards, e-wallets, or direct bank transfers.
Deposit Funds: Follow the instructions on the platform to deposit the amount you wish to gamble with. Be mindful of any minimum deposit requirements.
Explore the Games: Browse through the wide variety of games offered, from slots to poker, blackjack, and roulette. Some casinos provide free play options to practice before playing with real money.
Learn the Rules and Strategies: Take time to understand the rules of the games you're interested in, and research strategies to enhance your gameplay.
Set Gambling Limits: Implement personal budget limits to promote responsible gambling. Stick to these limits to prevent overspending and maintain control over your gambling experience.
Start Playing: Dive into the games and enjoy the excitement of online gambling. Always play responsibly, and remember that gambling should be a source of entertainment.
Withdraw Your Funds: If you win, follow the casino's procedures to withdraw your winnings. Verify the withdrawal methods, processing times, and any associated fees.
Seek Assistance if Needed: Most online casinos offer customer support for technical or account-related issues. If you feel that gambling is becoming a problem, seek professional help from organizations specializing in gambling addiction.
By following this comprehensive guide, you can immerse yourself in the vibrant world of Spanish online casinos with confidence and security. With the right approach, you can have an enjoyable and rewarding gambling experience. Remember, the primary goal is to have fun, so play wisely and responsibly.
Tips for New Spanish Online Gamblers
If you're new to the world of online gambling in Spain, it can be both exciting and overwhelming. To help ease your entry into this thrilling arena, here are some valuable tips to keep in mind:
Choose Licensed Casinos: Always play at online casinos licensed by the Directorate General for the Regulation of Gambling (DGOJ). Licensed sites adhere to regulations that ensure fairness, security, and responsible gaming practices.
Understand the Games: Spend time learning the rules, strategies, and odds of the games you want to play. Many online casinos offer free demo versions, allowing you to practice before wagering real money.
Set a Budget: Determine how much money you're willing to spend on gambling and stick to that budget. Setting limits will help you avoid overspending and keep gambling enjoyable.
Play Responsibly: Recognize that gambling should be a form of entertainment, not a way to make money. If you find yourself chasing losses or struggling with self-control, consider seeking professional assistance.
Protect Your Personal Information: Use strong, unique passwords for your online casino accounts, and ensure that the platform utilizes secure payment methods and encryption to protect your data.
Start Slow: Don't rush into high-stakes games or complex strategies. Begin with simpler games and lower stakes to gain experience and build confidence.
Monitor Your Time: Online gambling can be absorbing, so it's essential to monitor the time you spend playing. Regular breaks can help maintain perspective and enjoyment.
Understand the Tax Implications: In Spain, gambling winnings may be subject to taxation. Be aware of any tax obligations and consult with a tax professional if needed.
Use Customer Support: If you encounter any difficulties or have questions, don't hesitate to contact the casino's customer support. Reputable sites usually offer several ways to get assistance.
Stay Updated with Regulations: Gambling laws and regulations can change, so stay informed about any updates or changes that might affect your online gambling experience in Spain.
Know When to Stop: If gambling ceases to be fun or you find yourself spending more than you can afford, take a break or consider self-exclusion options.
By keeping these tips in mind, new Spanish online gamblers can embark on a safe, responsible, and enjoyable journey into the world of online casinos. Remember, the primary goal is to have fun, so make informed decisions and play responsibly.
Commonly Asked Questions about Spanish Online Casinos
Is Online Gambling Legal in Spain?
Yes, online gambling is legal in Spain and is regulated by the Directorate General for the Regulation of Gambling (DGOJ). Operators must obtain a license to offer gambling services legally.

How Do I Know if an Online Casino is Licensed?
Licensed online casinos in Spain will display their licensing information on their website, usually in the footer. You can also check the DGOJ's official website for a list of licensed operators.

What Types of Games Can I Play at Spanish Online Casinos?
Spanish online casinos offer a wide variety of games, including slots, poker, blackjack, roulette, bingo, and sports betting.

Can I Play on Mobile Devices?
Yes, most online casinos in Spain offer mobile-friendly platforms or dedicated apps, allowing you to play on smartphones and tablets.

How Do I Deposit and Withdraw Money?
Online casinos typically provide various payment methods, including credit/debit cards, e-wallets, and bank transfers. The process for deposits and withdrawals should be explained on the casino's website.

Are My Winnings Taxed?
In Spain, gambling winnings may be subject to taxation. It's advisable to consult with a tax professional to understand your specific obligations.

How Can I Be Sure the Games are Fair?
Licensed online casinos in Spain are required to use Random Number Generators (RNGs) and adhere to strict regulations to ensure fairness. The DGOJ monitors compliance.

What if I Encounter a Problem or Have a Complaint?
Reputable online casinos provide customer support through various channels. If you have a complaint that isn't resolved satisfactorily, you may contact the DGOJ or other relevant authorities.

What Measures Are Taken to Promote Responsible Gambling?
Licensed operators must adhere to regulations promoting responsible gambling. This includes offering self-exclusion options, setting deposit and betting limits, and providing information and resources about responsible gambling.

Can I Play at International Online Casinos?
Spanish law requires that you play at online casinos licensed by the DGOJ. Playing at unlicensed international casinos could expose you to risks and potential legal issues.

Are Bonuses and Promotions Available?
Yes, many online casinos offer bonuses and promotions for new and existing players. Always read the terms and conditions to understand how these offers work.

How Do I Know My Personal Information is Safe?
Licensed online casinos must adhere to strict data protection regulations. Look for information about encryption, privacy policies, and other security measures on the casino's website.

Closing Thoughts on Online Gambling in Spain
Online gambling in Spain has undergone substantial evolution since the enactment of the Spanish Gambling Act in 2011. This legislation has provided the foundation for a regulated, competitive, and thriving online gambling market within the country.
The work of the Directorate General for the Regulation of Gambling (DGOJ) in issuing licenses, monitoring compliance, and enforcing the law has been instrumental in creating a safe and reliable environment for players. It has not only protected consumers but also cultivated an industry that contributes economically and technologically.
The Spanish online gambling landscape is rich and diverse, with offerings ranging from traditional casino games to sports betting and innovative online gaming experiences. Operators have been quick to embrace new technologies, and the proliferation of mobile gambling has made the industry more accessible than ever before.
Promotion of responsible gambling is a cornerstone of the Spanish approach, with concerted efforts made by regulators and operators to ensure that gambling remains a source of entertainment rather than a problem. The availability of self-exclusion systems, spending limits, and support organizations are essential aspects of this approach.
Despite the positive strides, challenges remain. The industry must continue to navigate issues such as illegal gambling, addiction, and advertising ethics. Ongoing vigilance, collaboration, and adaptability will be crucial to addressing these concerns and maintaining a healthy gambling environment.
Looking ahead, the Spanish online gambling industry seems poised for continued growth and innovation. The emphasis on regulation, consumer protection, and responsible gambling provides a strong foundation for future success.
Ultimately, online gambling in Spain offers a compelling model of how a well-regulated industry can flourish, providing entertainment and economic benefits while safeguarding the interests and well-being of the players. It reflects a balanced approach that acknowledges the complexities of gambling while leveraging its potential for positive impact. As the industry continues to evolve, this balance will be essential in ensuring that online gambling remains a vibrant and responsible part of Spain's recreational landscape.